LATEST NEWS
VOICES FROM THE NETWORK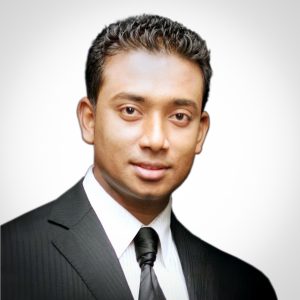 Sachi Wickramage
"World Summit Awards is a truly global awarding system which gives opportunities for the best local products to be showcased at an international stage. During this summit, the best problem solvers from around the world gather under one roof and take part in interactive knowledge sharing sessions, smart discussion forums and various networking events. Eminent speakers take the stage and disseminate knowledge across various fields of expertise, providing thought provoking inspiration to all attendees. I truly admire the perfect planning and execution of each aspect of the summit where WSA panel treated everyone like family. By just participating in the WSA, one learns and grows more within few days than would have in months."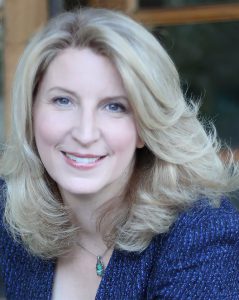 Janine Warner
"I am fortunate to get invited to more conferences than I can attend these days, but I can't imagine missing even one WSA Social Innovation Congress. Not only does WSA consistently bring together an exceptional and diverse group of tech leaders, speakers, and entrepreneurs, the conference itself includes such a fresh variety of events. From dynamic keynotes to the conversational fishbowl to the gala awards ceremony, everything is so impeccably organized. Thank you for including me in your latest great event in Singapore."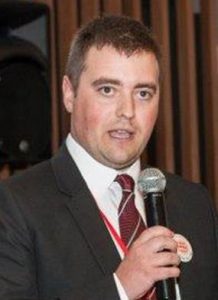 Cormac O'Sullivan
The WSA Social Innovation Congress is an amazing collection of committed, creative and captivating people; I feel humbled to have been given the opportunity to come and meet some of these inspiring social entrepreneurs and to share ideas and experiences, as well as creating some new ones. Winning the Global Champion Award for Government and Open Data was an honor, but the most valuable take-away from the WSA Singapore are the connections I have made.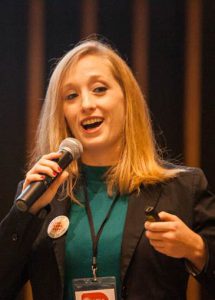 Jennifer Farrell
With regard to the Congress, it was a wonderful experience for us! Not only were all of the sessions really interesting and inspiring, but everything was in place for us to meet and approach everyone, to make great contacts, to share ideas, and to feel like we were part of a greater community of people who really want to make a positive impact on the world. It was really exciting to talk to serial entrepreneurs, investors, researchers, and start-ups like ours who face a specific set of challenges doing tech for impact in an under-resourced part of the world. We made amazing contacts and felt so inspired and motivated by all of the people we met, as well as taking back some new ideas and new skills from the sessions we attended.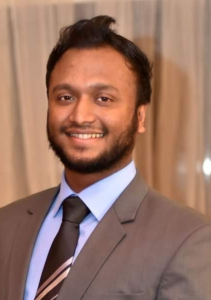 Rahat Hossain
"The WSA Social Innovation Congress 2016 was a great opportunity for networking and learning from experts! Every social business is unique and there is no end of learning from each other. I am really appreciating that WSA brings all best social entrepreneurs onto a single platform and lead them to greater success."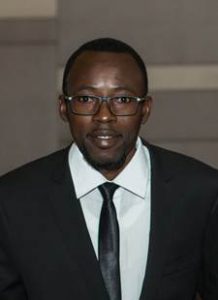 Ahmed Y. BA
I am very happy to have participated in the congress. Workshops have been very interesting and I would have loved to participate in all of them. Attendees were warm, open-minded and the team of the WSA were available. It was great!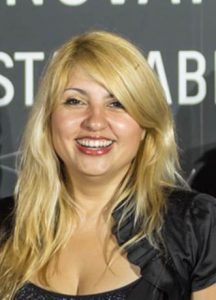 Solange Rodriguez Soifer
WSA is an unique experience, bringing together the brightest minds from around the world, with a single purpose: to make our home a better place through innovation and solutions with a high social impact. We had very inspiring talks, we met many important people in the industry, and the whole experience was incredible!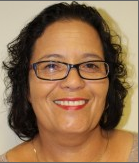 Wilhelmina Louw
Attending the WSA Global Congress was an awesome experience. I only have positive feelings about the congress and the smooth running of all the processes. All the projects presented by the winners was outstanding and really opened my eyes on the impact technology is having not only on education but also how it can enable start-up entrepreneurs, government and health development globally.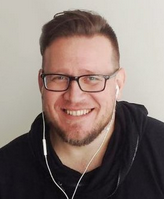 Chris Georgiev
WSA in Singapore was amazing opportunity for us to showcase Imagga's exciting image recognition technology and make new friendships and valuable connection. WSA family brings so much value to a technology startup based in Eastern Europe. We strongly believe being part of the event, and now, one of the 8 Global Champions is great honor but also a chance to work together with so many bright minds from all over the world into making UN's Sustainable Development Goals reality.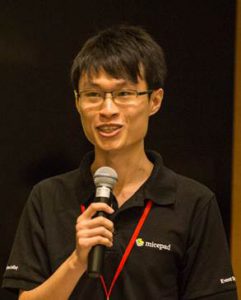 Jie Hao Tan
The event was very well-organised! Participating in the World Summit Award gave us the opportunity to be plugged into the global network of creative and purpose-driven companies around the world.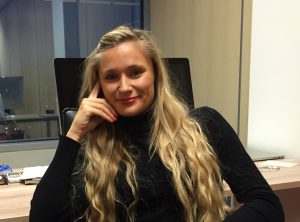 Odeta Iseviciute
WSA 2016 is so far the best event that I have been to in my professional life. I am still overwhelmed by the number of amazing people that I met, great ideas that I heard and potential connections for future business. For me it was all about people, people and once again inspiration that I got from people at the event. From discussing UN's challenges in getting closer to social entrepreneurs to hearing about projects that help to save lives in Bangladesh or prevent bulling in schools in Mexico, or help children become next generation developers.... WSA 2016 Congress in Singapore has made me extremely proud to be one of WSA winners and part of this incredible community.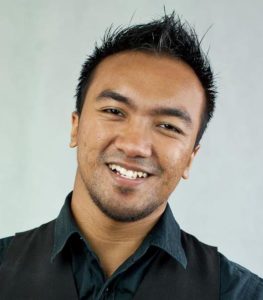 Zikry Kholil
I want to share my deepest gratitude and appreciation for having been part of this stellar team of Grand juries, phenomenal delegates and thought leaders of the world. I had a great time participating in the WSA Social Innovation Congress. It's an honour to be part of this years World Summit Award and I did not just learned a lot from each one of you, but making new connections through the platform was the greatest take away for most of us. I look forward to the future for more opportunities where people like me can add more value to the WSA Saga.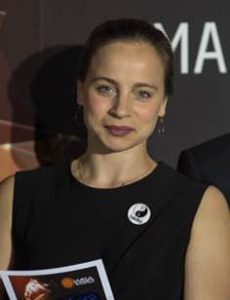 Giustina Mizzoni
Becoming the Global Champion in the Learning and Science category at the 2016 World Summit Awards was an honour for CoderDojo. It was inspiring to spend three days immersed with like minded individuals, who are all focused on positively impacting their countries and the world through their initiatives. I'm confident that our participation at the WSA will lead to new Dojos in many countries.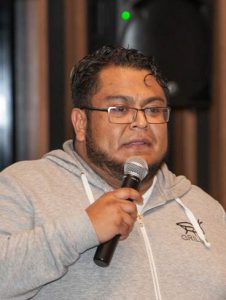 Karlo Rodriguez
WSA is an unique event where you can meet social entrepreneurs from all over the world, make interesting connections and create friendships for life, it's not just an award, it's the chance to meet people working on things capable of making the world a better place.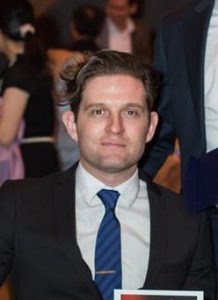 Dan Buckingham
The WSA Congress is a brilliant collaboration of ideas - interesting and motivating people from around the globe, all working together to realise the shared goal of making our world a better place.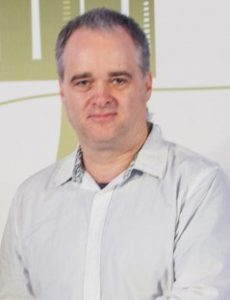 Martin Percy
WSA-Mobile 2015 was an amazing event, and very useful for us. We have made contacts with people interested in our app all over the world - from Azerbaijan to Minneapolis! We're working with these contacts now to move the app forward. Thank you WSA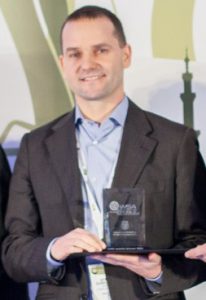 Enrico De Grassi
Attending this conference was a unique opportunity to get in touch both with top class mobile developers and international experts from all around the world. The exposure gained is opening new opportunities for our company in new countries and fields of activity.
Having been selected among the 40 winners was already a fantastic success, but entering the top 8 apps and beeing awarded as Global Winners was completely amazing!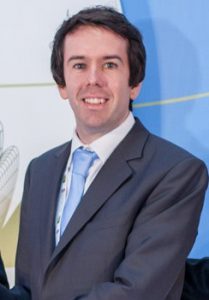 Michael Grant
WSA-mobile brings together an incredible group of people pushing the frontier in mobile applications today. I was truly inspired by the speakers, experts and other winners from around the world that I had the privilege to meet at this year's Congress. The experience has already opened up new opportunities for me and my business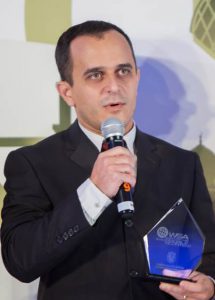 Carlos Pereira
I got really amazed by the amazing diversity that I could see during the event. So many people from so many different places! This has opened my eyes to reach a broader audience with my solutions. The WSA was an amazing event to meet new people from all over, make new friends and possibly new business opportunities.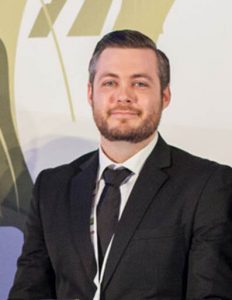 Morten Nybo
The main thing I got from WSA15 was the possibility to meet gifted people from around the world, and share experiences, knowledge and contacts. It broadened my perspective and understanding of the global challenges and accomplishments in the field of mobile content, and gave me insights and network to support my work in the future.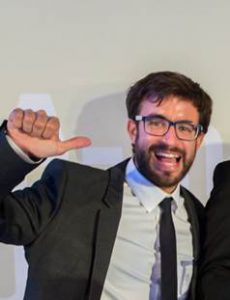 Nacho Sanchez
My main benefit of the WSA was: Getting to know mobile projects from all over the world, discovering new ideas and getting inspiration.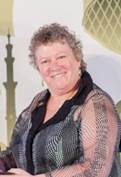 Jennifer Wilson
WSA Congress was an inspiring meeting of mobile innovators, gurus, tech wizards and creatives from around the globe. It was a joy to see the quality of work from so many different countries answering so many different needs and providing so many wonderful experiences. It was also a chance to learn from so many people who I know I will be talking to for years to come.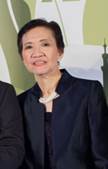 Maria Cristina Coronel
The Congress allowed us to recognize the endless opportunities out there waiting for us to explore. We may have come from different countries, different continents and have a different perspective to issues and challenges. But a common thread binds us all together - the passion to empower every person and make our world a better place to live in. I look forward to my participation in the next event.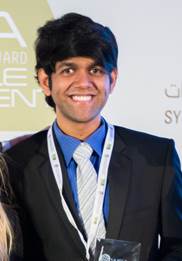 Isuru Kusumal Rajapakse
WSA-mobile congress was like Disneyland to me. It was everything I expect it to be. Met lots of people. Got inspired to come up with even more innovations. WSA-mobile congress is one of my favorite times well spend.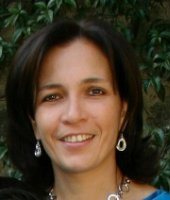 Ana Pulido
The participation of Digitaliza TXT, in behalf of our client CONACULTA, as a winner at WSA Mobile 2015 in Abu Dhabi was a great experience for us as a mobile app development company, because we learned a lot about other developers, their challenges and their experiences. Networking and meeting fellow developers was exciting and opens new horizons for our company to do more innovative products to share globally

Elad Daniel
The WSA Gala was moving, professionally planned and executed. Being back home our whole team - Mamaherb.com and related companies - were boasting with pride. We were very happy with the UN's official recognition we got to our effort making the world a healthier place

Jeremy Friedberg
A remarkable event celebrating creative minds from across the planet!

Frank Vrabel
It was absolutely fantastic to meet all the bright people who are driving the innovations in a global scale!

William Then
Winning the WSA is a benchmark of the quality and impact of our products and our capabilities. We are very proud of it and it's a big confidence boost to the project team of Integrated Court System and to the company collectively. The Gala Celebrations were a grand event. I was honoured to be there, among the world's best. Winning WSA really motivated and energized us. It has proven that we are a world class team building world class solutions!

Eduardo Roman Cisneros
Certainly this award has opened some doors. It was a good experience, and not only winning the award, but having the chance to know other people, their ideas, etc. That's the important thing I guess!

Filip Meuris
The atmosphere at the gala was great. The dynamism from the WYSA youngsters sent vibes into the plenum. Everybody left with a smile on his face. We left the WSA with enlightened spirit and above all: Ambitious. The WSA set our agenda for the next two years. We received national attention from general press, educational press, business press, and government publications.
Stephen DeMuth
Being reviewed and judged against so many others places us on a much higher plain, we can refer to awards such as this in our promotional media and convey to clients the quality of work we deliver. Thank you again for allowing us to participate and making the conference such an enlightening and rewarding experience!
Petra Rietsch
EDysgate was developed by an international European partnership. The development was funded by the EC in the GRUNDTVIG Programme line 2004-2006. The winning was and is an important dissemination activity, it supports the acceptance and by this the exploitation of the product. And it supported our application for the extension of the project successfully!
EXPERTS NETWORK
IN THE FRAMEWORK OF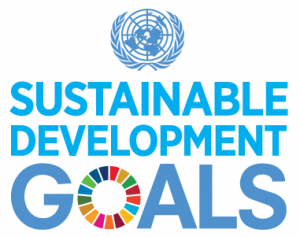 SUPPORTED BY