THE ZEITGEIST OF DIGITAL INNOVATION WITH IMPACT ON SOCIETY
WSA PRESENTS 64 OUTSTANDING PRODUCTS FROM OVER 40 UN MEMBER STATES –  THE 2016 SELECTION OF REAL CHANGE MAKERS
Mining 178 participating countries for the spirit and visons of making an impact on society by using digital technologies, WSA has gathered over 451 unique digital projects worldwide in 2016.
An especially assembled multi professional Jury has selected 40 WSA and 16 WSYA winning applications for 2016 with hight local impact to be presented to the world.
PROVIDING SOLUTIONS FOR EVERYDAYS CHALLENGES: GET A FIRST PEEK ON THE WSA mobile TOP 40
The 40 Winners of WSA mobile represent the richness and diversity of digital content globally. They make our society more inclusive, efficient, offer new services and contribute to a sustainable knowledge society.
Presenting a diameter spanning an Austrian solution for the aging society, a health data monitoring system from Sri Lanka, to a Mexican knowledge base and an AR solution to make elections more transparent.
You'll find a German orientation platform for refugees as well as a Bangladeshi app to promote and control the public lavatories. South Africa presents itself with a project not only providing FreeWifi, but offering a platform of selected content to introduce users to what the Internet has to offer.
VOICES FROM FORMER WINNERS: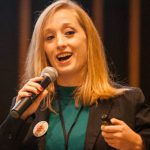 Jennifer Farrell
With regard to the Congress, it was a wonderful experience for us! Not only were all of the sessions really interesting and inspiring, but everything was in place for us to meet and approach everyone, to make great contacts, to share ideas, and to feel like we were part of a greater community of people who really want to make a positive impact on the world. It was really exciting to talk to serial entrepreneurs, investors, researchers, and start-ups like ours who face a specific set of challenges doing tech for impact in an under-resourced part of the world. We made amazing contacts and felt so inspired and motivated by all of the people we met, as well as taking back some new ideas and new skills from the sessions we attended.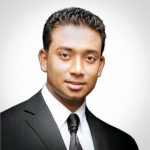 Sachi Wickramage
"World Summit Awards is a truly global awarding system which gives opportunities for the best local products to be showcased at an international stage. During this summit, the best problem solvers from around the world gather under one roof and take part in interactive knowledge sharing sessions, smart discussion forums and various networking events. Eminent speakers take the stage and disseminate knowledge across various fields of expertise, providing thought provoking inspiration to all attendees. I truly admire the perfect planning and execution of each aspect of the summit where WSA panel treated everyone like family. By just participating in the WSA, one learns and grows more within few days than would have in months."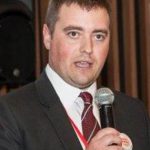 Cormac O'Sullivan
The WSA Social Innovation Congress is an amazing collection of committed, creative and captivating people; I feel humbled to have been given the opportunity to come and meet some of these inspiring social entrepreneurs and to share ideas and experiences, as well as creating some new ones. Winning the Global Champion Award for Government and Open Data was an honor, but the most valuable take-away from the WSA Singapore are the connections I have made.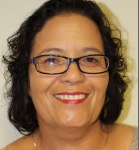 Wilhelmina Louw
Attending the WSA Global Congress was an awesome experience. I only have positive feelings about the congress and the smooth running of all the processes. All the projects presented by the winners was outstanding and really opened my eyes on the impact technology is having not only on education but also how it can enable start-up entrepreneurs, government and health development globally.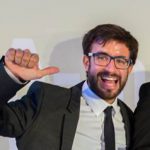 Nacho Sanchez
My main benefit of the WSA was: Getting to know mobile projects from all over the world, discovering new ideas and getting inspiration.

William Then
Winning the WSA is a benchmark of the quality and impact of our products and our capabilities. We are very proud of it and it's a big confidence boost to the project team of Integrated Court System and to the company collectively. The Gala Celebrations were a grand event. I was honoured to be there, among the world's best. Winning WSA really motivated and energized us. It has proven that we are a world class team building world class solutions!
THE SPIRIT OF YOUNG DIGITAL INNOVATION – MAKING CHANGE HAPPEN
24 OUTSTANDING YOUNG INNOVATORS UNDER 30 FROM OVER 14 COUNTRIES - THE WORLD SUMMIT YOUTH AWARD WINNERS OF 2016 SURPRISE WITH THEIR MANIFOLD PROJECTS 
In a nutshell, the World Summit Youth Award awards young digital innovation by people under 30.
The 2016 edition presents 17 winners and 7 Runner Ups - outstanding young leaders that offer unique digital solutions for their communities.
Be it a platform for urban people around the world to invest into organic farms in Indonesia, a Kenian online network supporting woman suffering from infant loss or a hardware/software combination stimulating people to recycle electronic waste, these young winners from over 14 nations prove that innovation knows no age.