Once around the globe: Meet WSA's #NewExperts
France, Jamaica, Turkey, Uruguay and USA - The truley global network of WSA has just been extended by another 5 countries!
The major pillar of the WSA community are the WSA National Experts. Meet these excellent representatives of social entrepreneurship using digital innovation who have recently joined the WSA national experts network.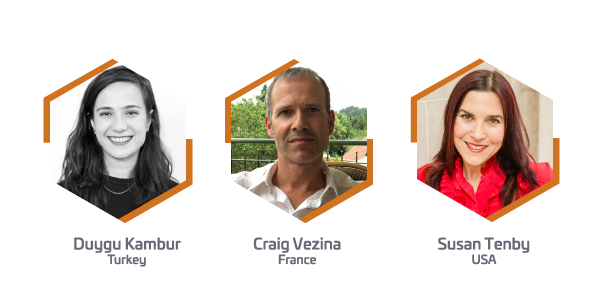 Duygu Kambur is the Head of Business development and Strategy at imece - a social innovation platform that brings together individuals and institutions dealing with social issues through various resources, in order to enable them to create innovative and sustainable solutions.
Craig Vezina is the Founder & Executive Director of Z-School. Craig is an internationally respected voice around the Future of Learning, Future of Work & Technology for Good. For nearly two decades, Craig served in leading international schools, most recently as Dean at the American School of Paris. He is the President of VR/AR Association in France and serves on the Expert Panel for Immersive Learning Research Network.
Susan Tenby is the Director of Community and Partnerships at Caravan Studios. She uses her community management skills and social media listening expertise to analyze social networks, build community and generate leads in the social entrepreneurship ecosystem.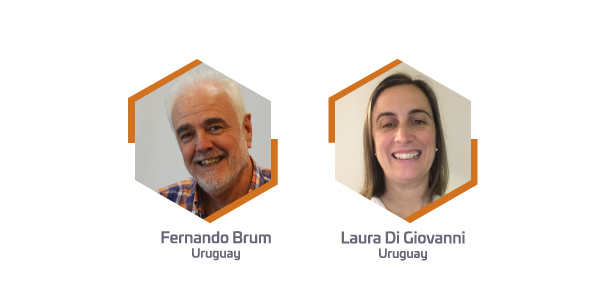 Mr. Fernando Brum is the President of the Board of Directors at National Research and Innovation Agency of Uruguay (ANII). Since 2005 Mr. Brum actively participates in the definition and execution of public policies on technology and innovation, integrating the founding groups of ANII and Plan Ceibal.
Ms. Laura Di Giovanni is the Head of Cooperation Unit at National Research and Innovation Agency of Uruguay (ANII). Holding multiple degrees and diplomas across several sectors, including accounting, Business administration, and economic territorial development, Laura Di Giovanni has different skills, knowledge of several sectors of activity, orojects and Programs financed by organisms of international cooperation, science and technology.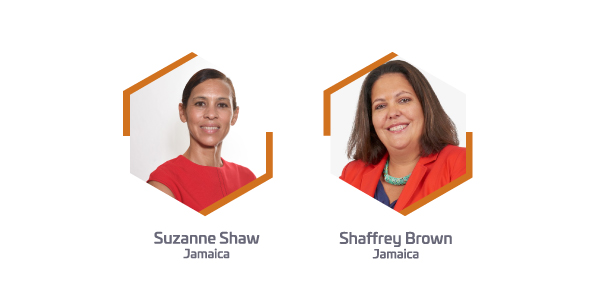 Saffrey Brown is the Co-founder and Head of Innovation at The Leap Co., a company founded in Kingston, Jamaica, that develops and invests in impact businesses and social enterprises at the community and regional level. Leading the development of regional partnerships and collaborations, Saffrey focusses on the future of the impact business ecosystem in Jamaica.
Dr. Suzanne Shaw is Co-founder and Head of Impact Investment of The Leap Co., spearheading a US$30m Impact Investment Fund, the first of it's kind in the Caribbean.