CONNECTING IMPACT MINDS AROUND THE GLOBE
Impact drivers, social entrepreneurs and startup mentors join the WSA National Expert Community from Bolivia, Cambodia, Czech Republic and Liechtenstein.
One major pillar of the WSA community are the WSA National Experts. Meet these excellent representatives of social entrepreneurship and digital innovation who have recently joined the WSA national experts network.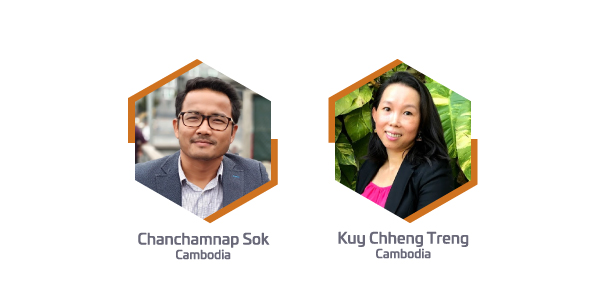 Chanchamnap Sok and Kuy Chheng Treng are the co-founders of Inclusion+ : a social enterprise startup that focuses on connecting people with disabilities to potential employers and aims to promote a better integration in Cambodia by targeted inspiration, self-development and training. The two Co-founders have more than 10-year experience working in the developmental sector in the context of addressing health related issues for underserved populations and in the financial field and modelling through various industries such as technology, manufacturing, agriculture, etc.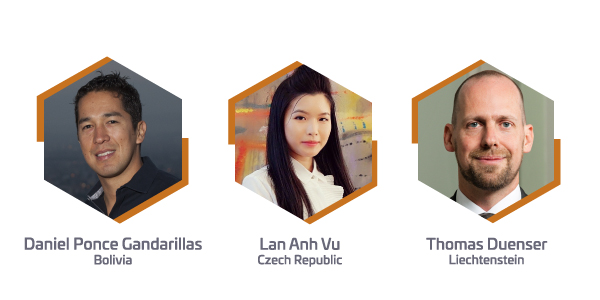 Daniel Ponce Gandarillas is the Co-Founder and CEO of CityHeroes Inc. (CityTroops), a company based in San Francisco, USA and Bolivia. He was speaker at the United Nations – ECOSOC Innovative communities in NY, recognized as a Massachusetts Institute of Technology (MIT) Innovator under 35, participant at the World Economic Forum's New Champions in China, and part of many international networks such as WEF Global Shapers and Westerwelle entrepreneurs' community.
Lan Anh Vu is an entrepreneur with an avid interest in politics and fashion. Born in Vietnam, raised in the Czech Republic, educated in the United Kingdom and China. Lan Anh started her career as an auditor and risk management consultant at EY. She is also the founder of Vunela (www.vunela.com), a media education platform that unlocks knowledge from the world's most influential people to educate, inspire and empower the next generation of leaders. Vunela reaches millions of people across 159 countries and over 3400 cities.
Thomas Duenser is Director of the Office for Financial Market Innovation of the Government of Liechtenstein. One of the office's tasks are fostering the innovation ecosystem in Liechtenstein in order to develop good business framework for companies in or near the financial market. Due to that, Thomas Duenser was also the head of the project "Liechtenstein Blockchain Act".