NEW WSA EXPERTS – IMPACT & GROWTH FROM 5 COUNTRIES AND 3 CONTINENTS
Impact drivers, social entrepreneur mentors, sustainability and growth managers - the WSA Community has just been enriched with 6 new National Experts from Belgium, Benin, Croatia, Peru and Switzerland.
One major pillar of the WSA community are the WSA National Experts. Meet these excellent representatives of social entrepreneurship and digital innovation who have recently joined the WSA national experts network.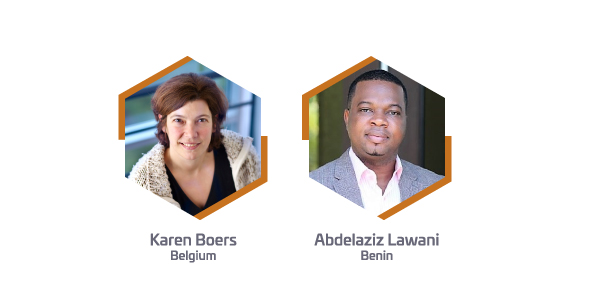 Karen Boers is the Co-founder and CEO of BeCode.org, retraining hundreds of adults into skilled web developers no matter what is their background. She is building on her experience from Co-Founding & managing the Belgian and European startup associations Startups.be and serving as President at European Startup Network. Karen is a serial social impact entrepreneur and strives to create scalable and sustainable projects with a societal purpose.
Dr. Abdelaziz Lawani is the researcher and serial social entrepreneur whose works tackle the world most pressing problems. He is Fulbright Scholar and Norman Borlaug Fellow, a founding member of Africa Goes Digital, a consortium of 40+ businesses that develop digital solutions in Africa and. Dr. Abdelaziz Lawani is the Director of Benin Flying Labs - a West African hub that uses robotic to address challenges faced by underserved population at the local level.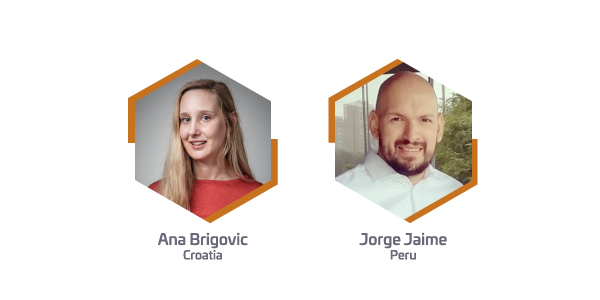 Jorge Jaime is Growth Manager at Interbank and has worked with Innovation Projects and Startups for the best part of the last decade. His focus is on human centered design and the actual delivery of the product.
Ana Brigovic is managing an acceleration program for impact entrepreneurs and focused on mentoring, in various programs at ACT Grupa - Community of social entrepreneurs and support organization for impact businesses. She believes in meaningful engagement with the market and the empathetic and humane approach and service design.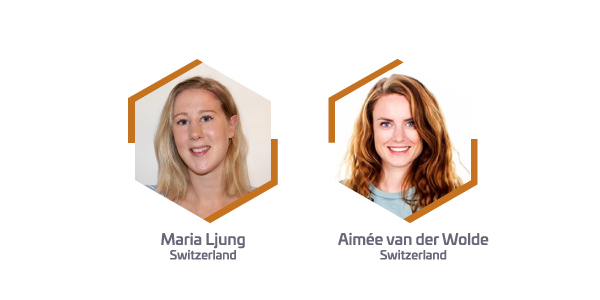 Maria Ljung is the Program Lead managing the Europe-wide business plan competition SEIF Awards, with a focus on Tech for Impact. In her role, she looks for European impact entrepreneurs who develop or make innovative use of technologies to tackle social and/or environmental challenges, contributing to the UN SDGs. She has a strong belief in fostering the positive potential of technology to achieve sustainable and scalable impact.
Aimée van der Wolde is Managing Parner at SEIF. She is involved in the Tech for Impact programs and developments and is leading the impact investors circle. She has experience in consulting both institutions and social entrepreneurs on how to collaborate and achieve impact as an independent consultant. She was involved in Social Impact Bonds and innovative finance mechanisms for social entrepreneurs. She is experienced in deal sourcing for Impact Angels and supporting impact startups to become impact investment ready.