Glendon Langaigne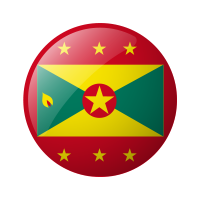 Position: Head of Customer Solutions Delivery Department
Glendon Langaigne has over 15 years of experience in technology and product management with industry-leading companies. MS in Information System Management, MCSD Certification. Achievements include successful product launches, business turnarounds, and 6-figure revenue gains.  As the President of the Information Technology of Grenada, iTAG, and past director of the Grenada Centre of Excellence, he seeks to promote and advance the benefits of ICT in Grenada.  He hopes to contribute towards the continued development of ICT students, enthusiasts and professionals by ensuring the association and its members are involved and engaged in the ICT industry in all aspects within Grenada.
Glendon works for the largest Telecommunications provider in the region, LIME, and plays a key role for the company in the management of the Fixed Broadband product.
Key Skills
  Skilled in leading teams through challenging transition periods to pave the way for positive long-term results.
  Advanced knowledge in technology disciplines, systems, processes, and protocols, including online solutions.
  Record of success in developing product/service solutions that meet top-priority business and customer needs.