Ghaith Sawalha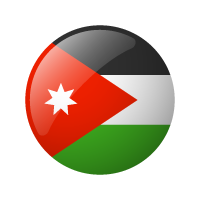 Position: Investment Director
Organisation: Ministry of Information & Communication Technology
Ghaith Sawalha is a Jordanian Computer Engineer and an Investment Management Professional, best known for his efforts in promoting the Information and Communication Technology Sector in Jordan at The Ministry of Information & Communication Technology and the Jordan Investment Commission.
Ghaith is currently the Investment Director at the Ministry of ICT and has previously served as the Director in charge of the Computer and Information Directorate at the Jordan Commission and helped establish this unit at Jordan Investment Board in 1995, then as the IT Manager at Jordan Airmotive from January, 2011 until August 2014.
Ghaith's work experience expands in the fields of Datacenters and Network Administration (had extensive 3 months training in Computer Division Management in Japan), Project Management, Business Development and Knowledge Management at Jordan Investment Board in addition to Virtualization and ERP solutions at Jordan Airmotive.
Ghaith's field participation included specialized IT Investment Promotion and training missions in the USA, Spain, Qatar, Tunis, Holland, Italy, Belgium, Poland, Germany, France, Turkey, UAE, Japan, Korea and China.
Prior to working at the Jordan Investment Commission, Ghaith served as a Computer Engineer at the Middle East Computer Center where he developed and managed marketing strategies to serve a diverse customer base and as a Product Manager for planning and implementing each step in the product development process.
Ghaith holds a Bachelors of Science Degree in Electrical Engineering specialized in Computers from JordanUniversity of Science & Technology and the General Secondary Certificate Examination (Scientific Branch) from Yarmouk University Model School.
Ghaith Sawalha was born in February 21st 1970 , married and has three children, he can speak in addition to the Arabic language: English, Turkish and French.