Eileen Guo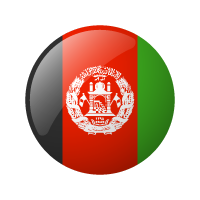 Position: Founder/Partner
Organisation: Impassion Group
Eileen is an internationally recognized expert on social media, technology, and entrepreneurship, regularly advising and speaking before governments, international organizations, and businesses on their impact on foreign policy and international security. She is particularly interested in the interplay between local cultural practices, the adoption of new technologies, and innovation ecosystems in frontier, low-tech, and conflict/post-conflict environments.
Eileen is Founder/Partner of Impassion Group, which creates technology solutions for informal economies, and Co-Founder/Managing Partner of Impassion Afghanistan, Afghanistan's first digital media agency. Eileen has played a key role in fostering an ecosystem of Internet users in Afghanistan through innovative initiatives such as the Afghan Social Media Summit and Paiwandgah, the largest citizen journalism platform in the country.
Eileen serves as an appointed member of the World Economic Forum's Global Agenda Council on Social Media, and was named one of "99 Top Foreign Policy Professionals Under 33" by Diplomatic Courier magazine. Eileen writes about technology, culture, and post-conflict for a variety of publications including VentureBeat and the New York Times. Her work has been featured in Foreign Policy, Washington Post, Columbia Journalism Review, The Guardian, Fast Company, Fox News, and Vice, among others.