Bikramjit Singh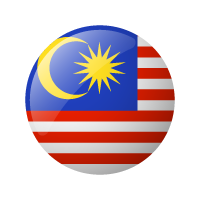 Country: Malaysia & Australia
Bikramjit Singh is currently Group Managing Director, CEO, Speaker, Social Entrepreneur and Philanthropist. His online ecommerce business (Interactive Era) dealing in products and services such as digital e-learning via tablets iScuela.com, Technology Wellness and Club Memberships, has expanded over 15 countries in just 3 years.
Bikramjit Singh, who is from Malaysia, has homes in Kuala Lumpur, India and Melbourne, Australia. He is an engineer by training, having studied at the University of Sunderland UK.
"One of the main reason I choose education as a premium product is I strongly believe it is the single most powerful vehicle to bring about change. Every child in this world must be given the opportunity to learn and develop - that's a human right. However in India for instance 60% of the kids are not given adequate education. To show our commitment to this cause, we have pledge our products iscuela for free to 100,000 underprivileged children in view with the WSYA and UNDP goals."
Together with his dynamic team, that he firmly believes in, he has won awards and recognition globally with his recent product iScuela, is the overall winner in the Education for All category at WSYA 2013 and also won an award at World Education Congress 2013, for best use of mobile technology for learning. Nominated at the World  Education Summit 2013, for "ESTADIO" a gamification concept.
"Not only do we want to make a lasting change", says Bikramjit, "we are passionate about building a business we can transfer to the future generations"