Amavi Komi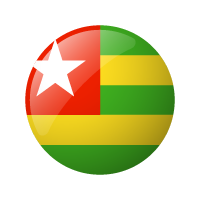 Organisation: Be Connected Abroad S.a..r.l
Amavi Komi was born in Datcha on Saturday the 06th of March 1976  in Datcha where he did his primary and secondary school. He attended his high school in Atakpamé at College Saint Albert-Le-Grand and got his degree in 1997.
He studied German and literature at the university of Lomé where he got a bachelor of arts in 2001. He lead a biogas experimental plant in San Pedro in Côte d'Ivoire from 2010 to 2012 and represented many international organisations in Togo.
He worked also with different organisations and companies before going to Switzerland for Training in 2015 and later to Germany in 2016. He came back to Togo in February 2017 where he runs the Company named "Be Connected Abroad S.a..r.l" as CEO."