Ana Pantelić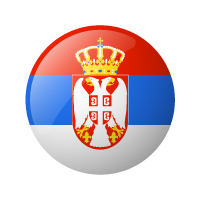 Position: Director of Business and Partnership Development
Organisation: Fundación Capital
Country: Serbia / Colombia
Ana Pantelić is the Director of Business and Partnership Development at Fundación Capital, working to promote economic citizenship for low-income and vulnerable people throughout the world. She holds a PhD in Political Science from the University of Belgrade, an MA in International Relations and a BS in Communication - both from Boston University.
An international development professional and social innovator with an interdisciplinary education and multicultural background, she is currently based in New York City, and has previously lived and worked on three continents. She focuses her professional activities on sustainable development, poverty alleviation and innovation for change.
An enthusiastic proponent of the notion that disruptive ideas change the world, Ana has spent the last few years working with Fundación Capital in Bogotá, Colombia, as founder and leader of the World Summit Youth Award winning and runner-up for the European Youth Award in 2013, LISTA Initiative to alleviate poverty by designing, developing and disseminating technology-based tools for scaling up and spread to countries in the Latin American region and beyond.
In 2011, she also started the Sustainable Habits for Sustainable Development project, through which she continues to promote sustainability via an online platform in her native Serbia.
Growing up between Serbia and the United States, technology has played a crucial role in her life, and she now builds off her interdisciplinary studies to do the same with others, by bringing education via tablet computers into the homes of the rural poor. Ana frequently lectures at universities and conferences, appears on television, and has even spoken at a TEDx event in San Diego.
A published author, amateur photographer, and frequent traveler, she is fluent in three languages and seeks to leverage all of her personal, professional and academic interests in order to improve her work and make a difference in the lives of others.