Carolina Rossi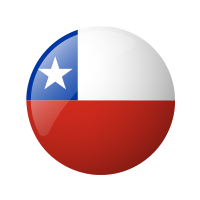 Carolina has been a fundamental anchor of the growth of the startup and entrepreneurial ecosystem on Latin America in this last decade. Harvard Social Venture Fellow in 2009 with her Social Impact Project called Unidas, later she became a lead member of the first team that created and managed the successful public policy called Start-Up Chile (As a Director of Business Development and Social Impact during the first 10th generations of the program).
Founded the first Chilean Carpooling company called Yebame - which received an investment of the original investors of Netflix and Guitar Hero-. Rossi is also an SOS Venture Fellow (World Leading Accelerator networks for early stage founders) and an active advisor for innovation at the World Bank (Jamaica 2014, Lebanon 2015, Honduras 2017).
With a background in strategic communications and journalism, is author of the book: "Comunicación Estratégica: Siete casos para la reflexión".
With experience in leading high qualify entities innovation projects and disruptive start-ups (mentor at Lean Startup Machine, StartupWeekend and Parallel 18 and StartUp Chile judge), today, she is a strategic advisor of Saltala App (the first tech App for health in Chile) and co-founder of Content and Digital Agency with a focus on innovation: CoMedia /owners of the InnovaRock content channel.