David Shelters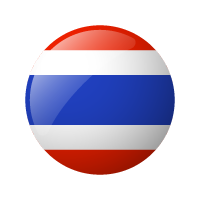 Position: Co-Founder & CFO
David possesses over twenty years of entrepreneurial experience as a founder, co-founder, board advisor and mentor to numerous tech start-ups in both America and Asia. For the past eight years David has been an active advocate and participant in the Thai start-up scene frequently participating as a key note speaker, moderator, panelist and pitch judge at local start-up events. Additionally, he has lectured on entrepreneurship at several of the leading university programs in Thailand.
Currently David is CFO of Ovalz, a smart asset management and regulatory compliance startup serving the supply chain industry. He continues to be a board advisor for several tech startups and offers Corporate Startup Engagement (CSE) advisement to corporations as an independent consultant. Previously he was a strategic advisor at MBMG Group, a leading corporate advisory firm.
In 2013 David was selected to serve as a key note speaker and judge at the UN-Sponsored 2013 World Summit Awards held in Colombo, Sri Lanka. He continues to be a WSA Eminent National Expert and following the competition he successfully petitioned to have Thailand join the WSA Nomination Process.
David is a John Wiley published author who has written extensively on start-ups and startup ecosystems. David has three full-length books to his credit as well as several Thailand Startup Funding Reports covering the years 2012 to 2017. During this same time span David would publish over 100 articles appearing in numerous online tech media outlets as well as his two previous blogs, Finance for Geeks and Thailand Startup Review.