David Shelters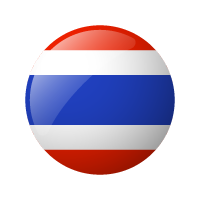 Position: Program Director C Asean
David possesses over twenty years of entrepreneurial experience as a founder, co-founder, board advisor and mentor to numerous tech start-ups in both America and Asia. For the past eight years David has been an active advocate and participant in the Thai start-up scene frequently participating as a key note speaker, moderator, panelist and pitch judge at local start-up events. Additionally, he has lectured on entrepreneurship at several of the leading university programs in Thailand.
Currently David is Director of Startup Runway at C asean, a Thai-based foundation dedicated to entrepreneurship, where he is currently organizing the first corporate accelerator platform in the world. Previously he was a strategic advisor at MBMG Group, a leading corporate advisory firm.
In 2013 David was selected to serve as a key note speaker and judge at the UN-Sponsored 2013 World Summit Awards held in Colombo, Sri Lanka. He continues to be a WSA Eminent National Expert and following the competition he successfully petitioned to have Thailand join the WSA Nomination Process.
David has written extensively on advising tech start-ups. In 2012 David founded Finance for Geeks, his first blog imparting strategic and financial advice to start-ups. In the same year David commenced conducting his popular Finance for Geeks workshop series.
In 2013 his first book was published by John Wiley & Sons titled Start-Up Guide for the Technopreneur. That same year David co-founded Thailand Startup Review, a comprehensive blog covering the Thai start-up community. In 2015 David's second book, Bootstrapping Strategies for Tech Start-Ups, was published followed by his comprehensive online Thailand Startup Funding Report 2012-2015. David's soon-to-be-published third book introduces the first qualitative methodology to evaluate the development of start-up ecosystems, including a narrative on the emergence of the Thai startup community.