Felix Lee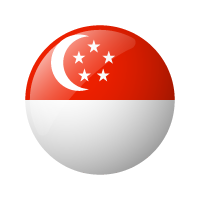 Position: Mentor. Connector. AspectSolar. CloudMining.SG.
As catalyst and connector, Felix forges and manages multi-dimensional businessesembedding socio-environmentsthroughblendingof research, content anddesigninnovation.
He currentlyfulfils his role of bridging academia with external process owners and operational users by translating research into real world applications.AspectSolar[http://www.aspectsolar.com/]designs and distributes LiFe batteries with highlyefficientsilicon crystal charging panels as an Off-The-Grid standalonegreensolution.CloudMining.SG [www.cloudmining.sg]explorescutting edgeliquid cooling tech for dedicatedcrypto-mining.
People-friendlyrobotics, optical vision systems, gamified UI and UX on tablets and walls,indoor GPS,RTBtrackers, mobile autonomous surveillance, and sensor-based mechanics, are some of his playgrounds.
In 2008, Felixrevamped Catalyst ConsultantsPLC (CC),which focused on the conception and execution of brand identity initiatives, events and marketingcampaigns, expanding its services to include connecting business to communities with content. A mentor for more than 12 years, he assesses, advises, and endorses seed funding for high-risk innovations and applications.