Gary Schwartz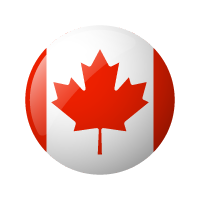 Position: Global Director
Organisation: Location Based Marketing Association
Over the past 15 years, Gary Schwartz has played a leadership role in the North American mobile industry founding, investing and managing a number of companies in the adtech, healthtech, marketing, social media, automotive and fintech verticals. Gary is an author specializing in business strategies for retail commerce. He is a six-time recipient of the Deloitte Fast 50 award.
Gary has published "THE IMPULSE ECONOMY" and "FAST SHOPPER, SLOW STORE" with Simon & Schuster, Atria Imprint in New York City. Gary is presently writing a book on the Internet of Things called "IF THINGS COULD SPEAK".
Gary has consulted and developed solutions to drive customer engagement in the US and Canada including Unilever, Estee Lauder Companies, Coca Cola Corporation, ConAgra Foods Inc and Mondelez International.
Gary is the Global Director of the Location Based Marketing Association. He is the recipient of the Macromedia People Choice Award, Retail Touchpoints Customer Engagement Award, as well as the Dodge Foundation award for innovation. Gary is an Asia and Japan Foundation Fellow. In 2013, Gary was recognized by Mobile Marketer publication as the "Mobile Commerce Evangelist of the Year" and in 2014 was awarded the "Retail Innovator of the Year."
Gary is alumnus of Columbia University in New York and the Stanford University Center in Yokohama, where he was the recipient of the Asia and Japan Foundation