Kenny Chien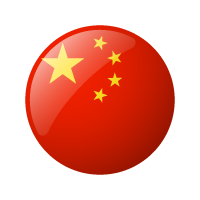 Position: Vice President – China
Organisation: Cherrypicks
Kenny is the Vice President – China of cherrypicks, a leading mobile technology and mobile marketing innovator in Asia-Pacific. With disruptive Online-to-Offline (O2O) solutions and patent-pending product and technology inventions, the company is well recognized as the industry leader in both Information, Communications and Technology (ICT) and Digital Marketing industry and have represented Hong Kong and China in many world stages. cherrypicks has won over 100 local and global awards and recognitions in the past four years. The early entrepreneurial journey of the company was also featured as a Harvard Business School case study (#N9-807-106). cherrypicks is a proud developer of the mobile apps and webs for major global clients such as HSBC, The Hong Kong Jockey Club, MTR, Cathay Pacific, Unilever, Cartier, Estée Lauder, Hennessey of LVMH Group, Prudential and Bank of China (Hong Kong). Its own coupon entertainment platform iButterfly has landed 13 countries and regions with over 200 million butterfly coupons distributed. cherrypicks has applied for over 20 patents in mobile and O2O technologies and innovations. In June 2014, cherrypicks announced a strategic merger of its solution business with NetDragon Websoft Inc. while keeping its product business.
Kenny is a veteran ICT industry player in China with over 20 years of experience in China businesses and a pioneer of ISP service in China. Prior to joining cherrypicks, Kenny was the Director of Global Business in ESRI China (HK) overseeing business development in China and management of investments in new technologies, including value-added mobile technology in 2D barcode and eHelath-related technologies.
Kenny is the Vice President of the Internet Professional Association (iProA), the Vice-Chairman & Honorary Secretary of the Hong Kong Software Industry Association (HKSIA), the Vice-Chairman of the Hong Kong United Youth Association, and a Council Member of Fu Hong Society. Kenny also pioneered in advocating the adoption of electronic health records in the territory and is the Vice President and co-founder of the eHealth Consortium, an NGO comprised of major professional organizations from both IT and healthcare industries.