KYLA MITSUNAGA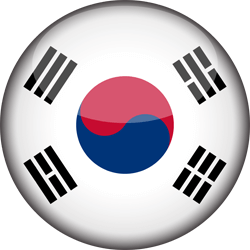 Position: Happiness Coach
Organisation: Founder, WITH vs AT
Country: Republic of Korea
Kyla is a Happiness Coach/Speaker/Educator. Kyla realized her true calling and passion when she won her first teaching award at Harvard. In 2012, she was a TED@Seoul speaker where she was humbled to have shared the stage with a North Korean refugee, world-class violinist, and a teenaged archer to name just a few. Since then, she has gone on to win several teaching awards at Yonsei University where she taught for 7 years, and created her very own Happiness Workshop that she has brought all over the world.
She has often been described as a "Passionate, positive, and inspiring speaker;" she is in the business of changing lives by empowering those who cross her path.
Kyla was born and raised in Hong Kong. Her father is Japanese-American and her mother is Singaporean-Cantonese. While her first language was British English and English was spoken at home, she decided to learn Mandarin Chinese and Japanese on her own; she is currently studying Korean as well. When she is not teaching, you can find Kyla mulling over women's rights, baking, finding the best eats in Korea, running or swimming.