Leyla Keser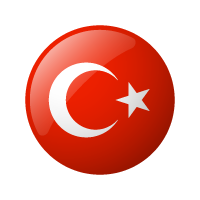 Organisation: IT Law Institute at Bilgi University
She is the founder and Director of IT Law Institute at Bilgi University since 2010. She has authored books, articles and reports on computer forensics, e-signature, e-government, e-commerce, information security, biometric methods, e-invoice, DRM (digital rights management), ICT Law, e-health records, data protection/privacy, Digital Company and cyber security. She is the Author of Cyber Law Turkey (for Kluwer Law International, 2009).
She is Chairman of the e-Signature National Coordination Board at Turkish Information, Communication and Telecommunication Authority (ICTA), Chairman of the Subcommittee on the Secondary Legislation of New Turkish Commercial Code on Digital Company. She is member of Council of e-Transformation Leaders, Internet Improvement Board at the Ministry of Transport, Maritime Affairs and Communication and member of International Association of IT Lawyers.
She is legal counsel of Ministry of Customs and Trade on IT Law. She gives consultancy for several governmental organizations on IT Law since 2004.