Momal Mushtaq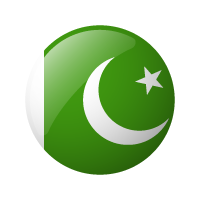 Position: Digital Project Manager
Organisation: Patteri Entrepreneurship Society
Momal Mushtaq is a passionate women's rights activist and an aspiring social entrepreneur from Pakistan. Her work in development and marketing communications, with focus on youth and gender equality, has been recognized by global awards, including a first place award from the United Nations for work with women.
Having seen the effects of violence on a first-hand basis and messages of hate it can bring to youth, Momal founded The Voice of Youth, an award-winning youth network spread across 151 countries of the world.
She founded The Freedom Traveller to connect and empower female travellers, especially from the countries where freedom of movement for women is restricted.
Currently pursuing a Master's degree in International Management and Information Systems at Fachhochschule Südwestfalen, Germany, she is the co-organizer at *ship  - The Startup Festival, and a project coordinator and research assistant with Gutsy Media, Finland.
Momal has been a scholar at Watson University, a fellow for Startingbloc Institute, participated in the Cambridge Venture Camp, a youth venturer for Ashoka, Peace Fellow at The DO School and been a part of The Global Entrepreneurship Summer School in Germany of various other things. Momal enjoys learning new things, meeting new people and documenting her life through photographs or words.