Nathan Masyuko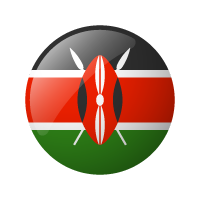 Organisation: After Six Labs Ltd.
Nathan Masyuko has dedicated his life and career to growing and developing the gaming industry in Kenya and the wider African region. In the year 2007, he founded and assumed the position as "Chief Executive Gamer" at Kenya's premier gaming company, NexGen Ltd.
Through Nathan's guidance NexGen became the first company in the region to join the World Cyber Games (WCG) and in 2009 sent its first ever team to compete in the Grand Finals held in Chengdu, China that year. Since then, Nathan has made NexGen the company of choice when looking for gaming solutions and planning a gaming tournament and/or event.
In 2011, Nathan joined the award winning team at Afroes Company Ltd, a social enterprise that develops mobile games to address important social issues in Africa. Together, they made Haki: Shield & Defend, one of the first few games to be developed in Kenya. Haki went on to win a World Summit Youth Award (WSYA) for using technology to help promote social awareness and action towards meeting the Millennium Development Goals (MDGs).
Nathan represented Afroes in Montreal to accept the award and during this trip he, together with 7 ICT industry leaders, took part in a panel, which discussed "Digital Era and Society" that was moderated by Larry King.
Today he is at the helm of NexGen Ltd. and is founding NexGen Studios which he seeks to make the hub that will house the very best in the regions game development talent. At NexGen Studios Nathan hopes to solve the problems society faces in industries such as Finance, Marketing, Education & Distribution through the use of technology as well as his background in creating gamified experiences and products.
Through every phase of his career, Nathan's goal has been to unite the youth, both male and female, regardless of their social divides, through gaming in the way that sports does. He is continually seeking partnerships with established companies and non-profits organizations to assist him in achieving this. He is building a universal community that is defined by their passion for gaming.