Neeti Virmani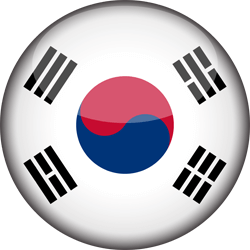 Position: Start-Up Coach & Mentor
Organisation: Global Start-up Campus
Country: Republic of Korea
Neeti Virmani is an accomplished Business leader with over 18 years of proven track record in diverse industries –Advising, Coaching and Mentoring Start-ups, Telecom, FMCG and Media & Entertainment, with mass consumer focused Brands – Airtel, Pepsi, Aircel and Reliance Broadcast Network Ltd (92.7 BIG FM) and Non-Profit sector. She has worked in senior leadership roles in General Management, Sales, Marketing, Communications and PR. She is currently working as a Start-up Advisor, Coach and Mentor. She is also currently working as a Welfare Committee Member with Non-Profit organization.
Her strength lies in managing Business Operations and P&L, Turnaround of Businesses, Transforming and Building Businesses, Managing Large Multi-Cultural, Multi-Locational and Cross Functional Teams, Business Planning and Development, Sales and Marketing Management, Implementing differentiated Marketing, PR and Outreach Communications strategies.
In July 2015, she completed a one year Leadership and General Management programme (ILPSE) with INSEAD, conducted at Fontainebleau and Singapore. She shifted to Songdo, Incheon, South Korea, in September 2015 and led the fund allocation initiatives of the Non-profit organization SIWA (Seoul International Women's Association) as a Board Member and Welfare Standing Committee Chairperson.
As Welfare Standing Committee Chairperson at SIWA, she has led a team of experienced members, responsible for identification & evaluation of social issues & institutions for philanthropy projects funded by SIWA. Under her leadership, her team had deployed significant funds in institutions involved in impacting social issues, for the years 2016-18, from the funds raised. They also implemented the Multicultural Student Education, project based on philanthropy approach, to create meaningful impact on the development of multicultural youth in Korea. Earlier in January 2016, she had led SIWA Spring Gala 2016 as the Chair. She also led the SIWA blog initiative to enhance their Digital presence, from January 2016 to May 2017.
Under an initiative founded by the Korean government, she had led the Advisory, Coaching and Mentoring role to International Start-ups from Indonesia, Myanmar and Korea, at the Global Start-up campus, August 2017 to November 2017. She was also involved in the selection process. She coached, mentored, refined and facilitated the evolution and development of their Business ideas, refinement of Business Strategy (including their entry strategy) and formulation of their 3-year business plans. Two of the seven start-up teams successfully received funding through the Korean investors after four months of coaching and interventions.
She is also the board member of the Foreign Advisory Board (under the aegis of the local Incheon Government) at Songdo, Incheon. As a member of FAB, she is responsible for integration of the expat community into Korea.
Neeti is an Economics graduate and holds a post-graduate diploma in Business Administration. She derives energy from Yoga and maintaining a healthy, fit life. Travel, cycling & adventure sports enthusiast, she also enjoys photography, reading books, listening to music and occasionally blogs. She is fond of latest technology, specifically, enthralled by Apple devices. Neeti is fluent in English, Hindi; currently studying Korean language and has Qualified Level II of TOPIK.