Rohayl Varind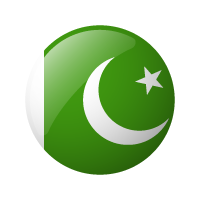 Position: CEO & Editor-in-Chief
Organisation: Times of Youth Magazine
Rohayl Varind is an international award winning social entrepreneur, winner of World Summit Youth Award 2014/2105. He is the founder of several nationally & internationally acclaimed projects which includes 'Wall of Humanity', 'Slum School', 'Femanity', 'War Against Poverty', 'I am Pakistan' etc. Moreover, his e-magazine 'Times of Youth' is read by the youth of more than 90 countries. He and his work has been featured several times by national as well as international media.
Along with that, Rohayl Varind was featured in 'Commonwealth Young Achievers Book 2015-16'. This book compiled success stories of young people from across the world from different backgrounds, presenting their stories of success, challenges and hopes from 41 countries included in the Commonwealth. He was also featured by Embassy of United States of America. Federal Minister of Pakistan, Mr. Ahsan Iqbal has recognized his efforts and offered him the services of the planning commission for his project 'Voice of R'. He is first Pakistani to receive youth award in Brazil.
He started world's first revolutionary youth magazine 'Voice of R'. He has been invited to several national conferences, seminars, events as motivational speaker. He is the organizer of one of the biggest student protests in the history of Faisalabad, Pakistan.
He is trying educate 1 million children to achieve this goal he has also started Slum School, a school providing free education, books, bags, clothes, food etc to children living in slums apart from this he has also started to visit different slums, villages, underdeveloped areas of Pakistan to spread education as he believes education is vaccine for porverty & crimes.
In an era where the stereotype youth is all about monotonous gadgets and games, Rohayl Varind is like a breathe of fresh air and a beacon of hope for the world which proclaims that humanity is still alive somewhere!