Sachi Wickramage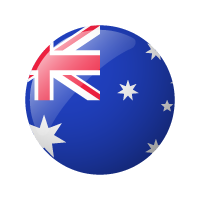 Position: Serial Entrepreneur
Quote:

"World Summit Awards is a truly global awarding system which gives opportunities for the best local products to be showcased at an international stage. During this summit, the best problem solvers from around the world gather under one roof and take part in interactive knowledge sharing sessions, smart discussion forums and various networking events. Eminent speakers take the stage and disseminate knowledge across various fields of expertise, providing thought provoking inspiration to all attendees. I truly admire the perfect planning and execution of each aspect of the summit where WSA panel treated everyone like family. By just participating in the WSA, one learns and grows more within few days than would have in months."
---
With vast professional experience in the IT industry, Sachi Wickramage leads the way in the field with a knack for quality, and pursues a journey of continuous improvement in everything he does. His passion for technology began at the age of 15 when he developed his first desktop application, an encrypting tool, simply from self-learning.
He completed his B.Sc. (Hons.) Degree in Management Information Systems at University College Dublin, National University of Ireland and his MBA with distinctions from Cardiff Metropolitan University, UK.
His IT career started as an MIS consultant to the NDB Bank in Sri Lanka which he ended in 2006 to join hSenid Software International as an HCI Engineer. Being a professional IT all-rounder, he contributed HCI (Human Computer Interaction) & Usability Engineering consultancy to hSenid Mobile Solutions previously known as BeyondM. He took reins of hSenid Outsourcing in the year 2009 and turned the company around to be a highly competitive, fast growing, potential rich endeavor. He envisaged driving his team to be doing great things that will make their customers more competitive and delighted.
At hSenid Outsourcing he co-founded trendsetting mobile/wearable apps "FlipBeats" & "Expense Tracker 2.0". These apps have collected a large number of local & International awards while generating enormous media buzz and user satisfaction. Not only did he together with his team have fun creating these premium mobile apps, also he found it digitally empowering and highly rewarding to see the results.
After completing 10+ years of highly successful career as the "Head of hSenid Outsourcing", he took the challenge to move to Sydney Australia in 2017. Currently he is working as the Chief Operating Officer (COO) for i4Tradies | An Innovative Customer Experience Management (CXM) Platform for Trades Services Sector in Australia. In this role, he leads the company' total operations, overseeing a highly skilled professional team.
Sachi has also contributed to the Academia by lecturing in the fields of HCI, Usability Engineering and Multimedia at APIIT an affiliate to Staffordshire University UK and at IIHE an affiliate to University of Wales UK.
Article by Sachi Wickramage: