Sergey Petrov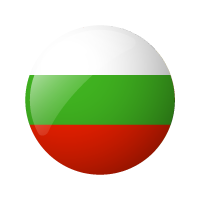 Organisation: Bee Smart Technologies
Sergey has a B.Sc. in Aeronautical Engineering and MA from New Bulgarian University. In 2013 he joined the prestigious graduate studies program at Singularity University in NASA Ames Research Park in California, US.
Sergey has proven track record as an entrepreneur in establishing Special Concepts in 2013 and helping in the development of Edynamo web design and solutions company. He has prior experience in the corporate world as part of multinational teams in Tumbleweed (now Axway) and Globul telecom (now Telenor). Sergey's passion for innovation has put him on many prestigious lists like "30 under 30" by Forbes Bulgaria, Google's "New Europe 100" and World Summit Awards winner of Environment and Healthcare 2016. He holds a certificate in "Social entrepreneurship" from Oxford and "Insights for Innovation" from Ideo.
Sergey is currently the CEO of Bee Smart Technologies - an IoT company, which operates in the agricultural sector, which main goal is to digitize beekeeping and offer IoT platform for the broader agricultural sector, working for sustainability.