Sharmishta Sivaramakrishnan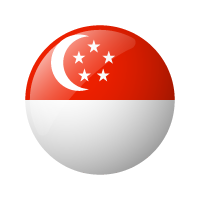 Position: UN Youth Representative for Caring for Cambodia
Sharmishta Sivaramakrishnanis the UN Youth Representative for Caring for Cambodia and a current Master in Development Studies candidate at the Graduate Institute of International and Development Studies in Geneva, Switzerland. She is a Singaporean citizen who was raised across the Middle East, Europe, South and Southeast Asia. Currently, she is a member of the Youth Programmes team at the Joint United Nations Programme on HIV/AIDS (UNAIDS) headquartered in Geneva, Switzerland.

Passionate about global governance, Sharmishta likes to think of herself as "a citizen of worlds," aptly phrased by Taiye Selasi.  She believes change to be the sole constant in her nomadic life and is inspired by new situations, people, and ideas.

Sharmishta graduated from The George Washington University's Elliott School of International Affairs a semester early in December 2015, where she double majored in International Affairs and Economics and minored in Sustainability. At the 2016 World Summit Award Social Innovation Congress in Singapore, Sharmishta accompanied the United Nations' Secretary General's Envoy on Youth and served as a Grand Jury member.

Sharmishta's professional experiences span across the public, private, and NGO sectors. Some organizations she has worked at and volunteered her time with include the Office of the UN Secretary General's Envoy on Youth, the Asian Development Bank, the Council of Foreign Relations, UN Women Singapore, the Center for Strategic and International Studies, Ashoka Changemakers, and Deloitte Singapore among others. Her past speaking engagements include her participation on a panel at the United Nations headquarters in New York in October 2015 during the organization's 70th anniversary on the role of youth and civil society and an individual presentation at the Asian Development Bank in late July 2016 on the importance of youth. Additionally, she has published her work on platforms such as GlobalCitizen.org, Fair Observer and the Harvard Kennedy School's Singapore Policy Journal.

As a pragmatic idealist, Sharmishta is committed to helping accomplish Global Goals for Sustainable Development and believes in the power of youth to be leaders and partners both in the present and the future.