SHAUN NIK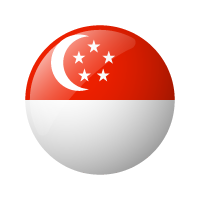 Position: Founder and Director
Organisation: EST & Company Private Limited
An event director by heart and experienced marketer in the sports scene, Shaun has created and managed over 100 events locally and globally. With projects spanning across the European and Asian continent and working on global brand properties and organizations such as Red Bull, IOC, ITU, UCI, Standard Charted, OCBC, Nat Geo, Barclays and JP Morgan.
As part of the team that created the biggest cycling series in South East Asia, OCBC Cycle, Shaun has also produced prominent events like the Youth Olympic Games 2010 in Singapore, Red Bull Speed Street in both Singapore and Malaysia in 2011, the very first Red Bull Flugtag in Singapore 2012, the privilege of working on the 28th South East Asian Games in 2015. This was all above and beyond the multiple editions of the Standard Charted Marathon Singapore from 2004 to 2014, the Asian Games in Doha 2006 as well and the Tour of Ireland in 2009.
Shaun is currently the Founder and Director of EST & Company Private Limited where his current projects include the ICC Singapore, Holy Crit Series and key accounts with Tuck Lee and Prudential just to name a few.