Steve Agius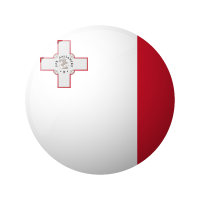 Position: Chief of Information and Development
Organisation: Malta Communications Authority
Steve Agius works as a Chief of Information and Development with the Malta Communications Authority. Apart from his role in Strategic Information Management, he is currently coordinating a number of national initiatives aimed at supporting E-inclusion and digital participation. He has also participated in the crafting of the national digital strategy, Digital Malta.
Steve is also a Visiting Senior Lecturer at University of Malta where he lectures Digital Analytics for Marketing Professionals and Digital Marketing.
Steve is the co-founder of the Malta Internet Governance Forum and EuroCloud Malta and participates in the EC High Level Working Group on Internet Governance. He is also a core member of the ENISA expert working group on Cloud Computing advising the EU on cloud computing security issues. Steve forms part of an international panel of jury experts of the World Summit Awards 2016.
Steve was Head of Malta Delegation for the World Conference on International Telecommunications (WCIT) which was held in Dubai in December 2012. The 12-day summit brought together Internet policy makers (government regulators from 193 countries) and the broader Internet community to reviewing the International Telecommunication Regulations (ITRs).
In his role as Project Manager, he was responsible for the management of large scale projects both locally and abroad especially in relation to Enterprise Resource Planning, Billing, Order to Cash, Business Intelligence and Data Warehousing and process modelling.
Steve studied computer science and information systems and gained an honours degree from the University of Greenwich in UK followed by an MBA in e-Business from the University of Malta. He is currently researching big data, social media analytics, sentiment analysis and business intelligence.