Tina Busch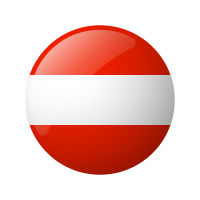 Position: Operative Studio Director @Studio SAT of Research Studios Austria
Christina Maria Busch (née Böhm) is operational studio director and user experience manager of the Research Studio Smart Agent Technologies of Research Studios Austria Forschungsgesellschaft. She studied at the University of Vienna and holds a master's degree in psychology were her studies where focused on business-, occupational- and organizational psychology, emphasizing concept development, e-commerce and usability.
Her current field of work focuses on psychological user experience design with an emphasis on convergent media (mobile- and web applications), as well as social relations in new media. She also possesses both expert knowledge and practical experience in the development, implementation and evaluation of surveys. In the last years she managed over 20 projects with Austrian start-ups in the field of ICT.
Her main interest is the Web of Needs, an ongoing research effort initiated together with her colleague Florian Kleedorfer in 2010, which earned national fundings of more than a million Euro. After developing the open source recommender system easyrec® they realized the fundamental overrepresentation of commercial offers in the world wide web and decided to give peoples needs an own identity free from conventional marketplace platforms with the open source development of the Web of Needs. Recently they earned the best paper award for "The Case for the Web of Needs" on the 16th IEEE Conference on Business Informatics in Geneva.