Josef Umdasch Research Prize 2018
International call for ideas

We are looking for start-ups who develop innovative ideas. Submit them now and win a contract for implementation.
As an international company, we are always looking for new talents and innovative ideas. Therefore, the Josef Umdasch Research Prize 2018 has set itself the goal of generating and supporting innovative ideas from start-ups and putting them into practice within our companies: Doka Group, Umdasch Shopfitting Group and Doka Ventures. The contest is open until 30 November 2017.
The categories of the Josef Umdasch Research Prize 2018

Each Umdasch Group-subsidiary is looking for its own innovative start-up ideas:
Support us in creating an "e-campus" enabling the Doka Group to stay in touch and work with universities, research institutions and schools. Because for us learning and development is key!
At Doka Ventures we are shaping the future of the construction industry. We would like to learn more about your ideas of what tomorrow's construction materials, construction methods and the digitalization of the entire construction process could look like.
The Store Makers of Umdasch want to develop an app with which articles in the user's surroundings can be intelligently recognised via the smartphone camera and shows in the next step where these products can be bought in the stationary retail.
You can win...
Up to five ideas in each category will be shortlisted and rewarded with EUR 5,000 so that they can be developed further.
The nominees will be invited to pitch their detailed ideas at the WSA Global Congress in Vienna on 21 March 2018.
The Umdasch Group will cover all travel expenses for the participation at the WSA Global Congress of one person per shortlisted team.

The best idea in each category wins a contract for implementation* with one of the companies of the Umdasch Group.
Timeline

Who can participate

We invite all start-ups from across the globe to send in their innovative ideas and are looking forward to your contribution! Participation is free of charge.
Rules of contest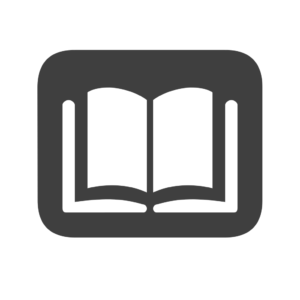 Click above to read more on the rules of the Josef Umdasch Research Prize 2018.

About Umdasch Group


The internationally successful Umdasch Group AG with its Doka Group and Umdasch Shopfitting Group divisions operates at more than 170 locations in approximately 70 countries. Since early 2017, through its third subsidiary Doka Ventures, the Group has been investing in promising, primarily disruptive innovations in construction. The family-owned company currently employs 7,641 people worldwide. With revenues close to EUR 1.3 billion it is one of the top players in the industry sector. The focus is on strong internationalisation alongside constant innovation. Currently 88% of revenues are generated abroad.
Please visit our website for further information: http://www.umdasch.com