Benefits
The World Summit Awards are a non-monetary award system with a focus on sustainable knowledge transfer through a worldwide network. This means that winners benefit not from a one time financial reward, but a lifelong partnership and integration.
Winners of the World Summit Awards benefit from:
 Invitation to the WSA World Congress including:

Pitching seminars
7 minute pitch session in front of an international audience during the Congress
A program of especially crafted workshops for the winners
Invitation to the prestigious award ceremony and Gala night
Board and lodging for the durance of the Congress
Eye to eye exchange with speakers, jurors and international guests

Integration into a network of internationally recognized digital content developers
Access to the WSA community of global experts and industry leaders from over 178 countries
Interaction with world-renowned sponsors and partners of the WSA community
Workshops that will aid you in making your project in obtaining global recognition
A video that highlights your project
Special placement on WSA website, youtube channel and social media promotion
Long-term coverage within all WSA editorial channels such as Blogs, Articles and Success Stories
Nominees' Benefits
A nomination for the World Summit Award is already a win - these are your rewards
Recieve more coverage on your product

The WSA provides nominees with press templates and helps them to gain the attention of national media with the support of our international team of high class media and ICT experts.

Receive a World Summit Award nominee seal which you can use on your websites, your social media channels and your publications.
Earn a chance to receive feedback from the Grand Jury.
Being nominated for the World Summit Award means that your product is the best in the country in one of our 8 categories

.

Our experience has shown that this honor can immensely improve your outreach.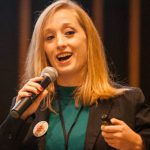 Jennifer Farrell
With regard to the Congress, it was a wonderful experience for us! Not only were all of the sessions really interesting and inspiring, but everything was in place for us to meet and approach everyone, to make great contacts, to share ideas, and to feel like we were part of a greater community of people who really want to make a positive impact on the world. It was really exciting to talk to serial entrepreneurs, investors, researchers, and start-ups like ours who face a specific set of challenges doing tech for impact in an under-resourced part of the world. We made amazing contacts and felt so inspired and motivated by all of the people we met, as well as taking back some new ideas and new skills from the sessions we attended.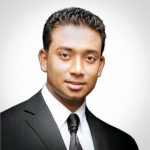 Sachi Wickramage
"World Summit Awards is a truly global awarding system which gives opportunities for the best local products to be showcased at an international stage. During this summit, the best problem solvers from around the world gather under one roof and take part in interactive knowledge sharing sessions, smart discussion forums and various networking events. Eminent speakers take the stage and disseminate knowledge across various fields of expertise, providing thought provoking inspiration to all attendees. I truly admire the perfect planning and execution of each aspect of the summit where WSA panel treated everyone like family. By just participating in the WSA, one learns and grows more within few days than would have in months."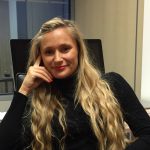 Odeta Iseviciute
WSA 2016 is so far the best event that I have been to in my professional life. I am still overwhelmed by the number of amazing people that I met, great ideas that I heard and potential connections for future business. For me it was all about people, people and once again inspiration that I got from people at the event. From discussing UN's challenges in getting closer to social entrepreneurs to hearing about projects that help to save lives in Bangladesh or prevent bulling in schools in Mexico, or help children become next generation developers.... WSA 2016 Congress in Singapore has made me extremely proud to be one of WSA winners and part of this incredible community.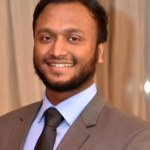 Rahat Hossain
"The WSA Social Innovation Congress 2016 was a great opportunity for networking and learning from experts! Every social business is unique and there is no end of learning from each other. I am really appreciating that WSA brings all best social entrepreneurs onto a single platform and lead them to greater success."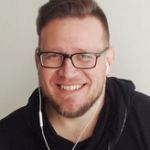 Chris Georgiev
WSA in Singapore was amazing opportunity for us to showcase Imagga's exciting image recognition technology and make new friendships and valuable connection. WSA family brings so much value to a technology startup based in Eastern Europe. We strongly believe being part of the event, and now, one of the 8 Global Champions is great honor but also a chance to work together with so many bright minds from all over the world into making UN's Sustainable Development Goals reality.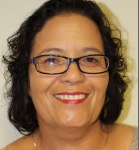 Wilhelmina Louw
Attending the WSA Global Congress was an awesome experience. I only have positive feelings about the congress and the smooth running of all the processes. All the projects presented by the winners was outstanding and really opened my eyes on the impact technology is having not only on education but also how it can enable start-up entrepreneurs, government and health development globally.