WSA GLOBAL CONGRESS 2020 VIENNA
HACK THE GAP - DIGITAL SOLUTIONS FOR THE UN SDGS
MARCH 9-11, 2020
The WSA Global Congress Vienna focussed on the part that digital innovation plays in creating sustainable social change and impact world-wide. The congress featured the Winners of 2019 - the 40 global winners in the 8 WSA categories and the WSA Young Innovators Winners. This event connected them with international thought-leaders, ICT experts and local stakeholders to enable a sustainable and transformative knowledge transfer, a unique learning journey!

Meet and interact with speakers, thought-leaders, start-ups and mentors from all over the world
Be inspired by the WSA Innovation pitches by the WSA Global Top 40 and WSA Young Innovators in front of a high level experts jury
Inform yourself on the latest trends of innovative digital content on a global scale at the international thought leadership keynotes and innovation shots
Learn from other's experience and work together in an interactive process
Renew and enhance your skillset in hands on workshops on topics like entrepreneurship, sustainability, blockchain, creativity, design thinking
Engage in new networks & in a high level knowledge transfer between international and local stakeholders
Develop new and sustainable partnerships for social franchising & explore a unique global exchange and learn from true leaders
Celebrate global innovation with social impact at the festive Gala & experience exciting side tracks by the WSA partner
Contribute to the United Nations Sustainable Development Goals Agenda
Face 2 Face meetings for social franchising

The Founder of The Institute of Technological Ethics Henry Dobson from Australia shared insights on ethics in technology, while Max Schrems from Austria talked about privacy issuses in internet, and P@SHAs Jehan Ara from Pakistan shared how entrepreneurship can create jobs in countries.
­ ­

The WSA Innovation Pitches by  the 40 global winners in the 8 WSA categories and the WSA Young Innovators offered a unique provide overview of how of digital innovation solves the challenges of the 21st century and how social innovation and entrepreneurship play a key role to have a sustainable impact on society.





The Justifiable Ask: What Investors Want to Hear

by Andy Libermann, Miller Center for Social Entrepreneurship, Santa Clara, CA, USA in partnership with Imfino, Impact Financing Organization, Austria

WSA BARCAMP FOR TECH-PRENEURS

in partnership with Talentgarden Vienna facilitated by Stefan Bauer, Innovation School Director, Talentgarden Vienna, Austria

INDUSTRY 4.0 and IoT – Demo presentation and networking meeting 

in partnership with Vienna Business Agency and Atos

SOCIAL ENTREPRENEURS at THE UN HQ Vienna -  Roundtable meeting and discussion

in partnership with UN Information Service Vienna, moderated by WSA Boardmember Matteo Landi, CEO MyChef, Italy

STORYTELLING & MARKETING CLINIC

by Mathias Haas, Supersocial, Austria and- Victoria Masso, Behavioural Hacking, Venezuela

Josef Umdasch Research Prize Pitches 2020

by Umdasch Group, Umdasch The Store Makers
The WSA Global Congress is not just a conference, it is a networking and learning journey open to everyone interested to meet and exchange with an international crowd of changemakers and ICT experts. From learning about start-up eco-systems throughout the world, to intense networking and matchmaking, the event will connect international thought-leaders, ICT experts and local stakeholders with young social entrepreneurs to enable a sustainable and transformative knowledge transfer.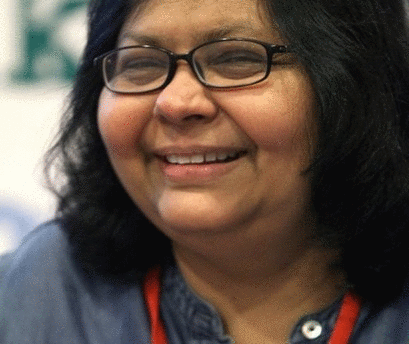 LOGISTICS
VENUES
The World Summit Award Congress 2020 Vienna was held in the following Venues:



HOTEL
The WSA National Experts, Winners and guests were hosted by Hotel Schani, Future Hotel - an energy efficiency and sustainable building, that collects rain water, uses LED light systems, conventional heating and cooling systems and more measures that have helped them cut energy consumption by 41% compared to conventional hotels.
IN THE FRAMEWORK OF



HOSTING PARTNERS
KINDLY SUPPORTED BY
MEDIA PARTNERS
STRATEGIC PARTNERS