WSA GLOBAL CONGRESS 2016 SINGAPORE
IN DEPTH WITH GLOBAL INNOVATON FOR SOCIETAL IMPACT IN SINGAPORE
500 participants from over 80 countries coming together to share and discuss how ICTs and interactive applications can have a positive and sustainable impact on society. A global variety of governmental representatives, corporates, thought leaders and social entrepreneurs.  During the WSA Global Congress 2016, Singapore turned into a hub on real achievements in digital good and a perspective on sustainability. Unique international knowledge exchange & hands on tools on driving digital social innovation were the focus of the World Summit Award Social Innovation Congress Singapore 2016. In cooperation with the Creative Allience Group and EP-SI Social Venture Fund, Singapore turned into the next WSA hub for social innovation and entrepreneurship.
SOCIAL IMPACT THROUGH DIGITAL INNOVATION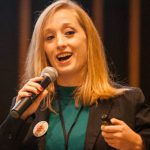 Jennifer Farrell
With regard to the Congress, it was a wonderful experience for us! Not only were all of the sessions really interesting and inspiring, but everything was in place for us to meet and approach everyone, to make great contacts, to share ideas, and to feel like we were part of a greater community of people who really want to make a positive impact on the world. It was really exciting to talk to serial entrepreneurs, investors, researchers, and start-ups like ours who face a specific set of challenges doing tech for impact in an under-resourced part of the world. We made amazing contacts and felt so inspired and motivated by all of the people we met, as well as taking back some new ideas and new skills from the sessions we attended.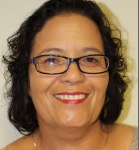 Wilhelmina Louw
Attending the WSA Global Congress was an awesome experience. I only have positive feelings about the congress and the smooth running of all the processes. All the projects presented by the winners was outstanding and really opened my eyes on the impact technology is having not only on education but also how it can enable start-up entrepreneurs, government and health development globally.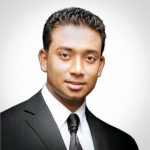 Sachi Wickramage
"World Summit Awards is a truly global awarding system which gives opportunities for the best local products to be showcased at an international stage. During this summit, the best problem solvers from around the world gather under one roof and take part in interactive knowledge sharing sessions, smart discussion forums and various networking events. Eminent speakers take the stage and disseminate knowledge across various fields of expertise, providing thought provoking inspiration to all attendees. I truly admire the perfect planning and execution of each aspect of the summit where WSA panel treated everyone like family. By just participating in the WSA, one learns and grows more within few days than would have in months."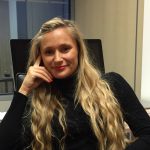 Odeta Iseviciute
WSA 2016 is so far the best event that I have been to in my professional life. I am still overwhelmed by the number of amazing people that I met, great ideas that I heard and potential connections for future business. For me it was all about people, people and once again inspiration that I got from people at the event. From discussing UN's challenges in getting closer to social entrepreneurs to hearing about projects that help to save lives in Bangladesh or prevent bulling in schools in Mexico, or help children become next generation developers.... WSA 2016 Congress in Singapore has made me extremely proud to be one of WSA winners and part of this incredible community.
SPEAKERS
Location
PARKROYAL on Beach Road
Located at one of Singapore's cultural enclaves, the 346-room PARKROYAL on Beach Road is strategically adjacent to the famous Haji Lane and within walking distance to Suntec Convention and Exhibition Centre and just minutes away from the Central Business District and the newly opened Singapore Sports Hub. Its close proximity to some of Singapore's best shopping malls, tourist attractions and entertainment venues make it the ideal choice whether it is for business or pleasure. The Ballrooms at PARKROYAL on Beach Road is a new wing of meeting and event spaces that are sure to impress. Whether you are looking for a grand setting with high ceilings, natural daylight and modern features or a spacious, and pillar-less venue with floor-to-ceiling windows, The Ballrooms will be able to meet the needs of the most discerning planner.